研究生导师的选择,是考生在读研或考研中至关重要的一步。如果能够联系上一个看好你的好老师,那么必然给你带来帮助,即使他没法决定录取你,但他在帮助你了解专业科研方向、专业实力、专业报考与录取情况方面以及在复试科目的重点、考查形式等方面给予你的指点都是有帮助的。因此,联系一个好导师与他进行有效的沟通是很重要的。下面是学府考研整理的"复旦大学基础医学院硕士研究生导师:储以微"的信息,希望对各位考生选择理想的导师有所帮助。
担任
复旦大学上海医学院免疫学系教授、博士生导师
免疫学系主任
复旦大学生物治疗研究中心主任
上海细胞治疗工程技术研究中心副主任
中国免疫学会常务理事
上海市免疫学会副理事长
中国免疫学会女科学家工作委员会主任委员
上海市免疫学会感染免疫专业委员会主任委员
学习与科研
1989年上海医科大学医疗系学士
1994年上海医科大学免疫学教研室硕士
2006年复旦大学免疫学系博士
2007年复旦大学免疫学系教授、博士生导师
1995-1997 University of Washington, USA 访问学者
1997-1998 EACRI, USA 访问学者
2003-2004 EACRI, USA 访问教授
研究重点
肿瘤免疫及其生物治疗
炎癌转化机制研究
调节性B细胞与自身免疫病
教学专著
《Medical Immunology》("十三五"英文版规划教材教材)主编
《医学免疫学》(教材)主编
《免疫学与病原生物学》(教育部十一五规划教材)主编
《医学免疫学技术》第二版副主编
《机体防御与免疫》(教材)副主编
《实用内科学》(第12版,第13版,第14版)参编
Progress in Cancer Immunotherapy(英文著作)编委
《Tumor Immunology Cancer Vaccines》Kluwer Academic Publishers 参编
研究生《医学免疫学》第一版参编
《医学免疫学》第六版参编
申请的研究项目
国自然重点项目 81730045 2018-2022 负责人
国自然面上项目 31770992 2018-2021 负责人
国自然面上项目 31570892 2016-2019 负责人
国家科技重大专项 2017ZX10203207 2017-2020 子课题负责人
国家科技重大专项 2017YFC0909800 2017-2019 课题骨干
国自然面上项目 915273052016-2018 课题骨干
国自然面上项目812732152013-2016负责人
上海市科委重点项目13JC14077002013- 2016负责人
重大研究计划培育项目91229110 2013-2015负责人
国自然面上项目81072408 2011-2013负责人
承担的实践性教学
授课
《现代免疫学》博士研究生学位专业课负责、主讲
《基础医学进展系列讲座》博士研究生学位基础课授课
《临床免疫学》研究生学位基础课授课
《细胞与分子免疫学进展》研究生专业选修课授课
《医学免疫学》 MBBS留学生班负责
指导本科生、研究生情况
作为导师,培养硕士17名,博士17名
莙政学者(2名被评为优秀) 导师
望道学者(1名被评为优秀) 导师
临床医学导师
基础医学(1名被评为优秀毕业论文) 导师
获得的奖励
2018年上海市教委教学成果奖二等奖
2017年复旦大学教学成果奖一等奖
2016年复旦大学基础医学院院长奖金奖
2016年《医学免疫学》课程(含实验)获上海高校市级精品课程
2015年《医学免疫学》课程(含实验)获市教委本科重点课程
2014年上海市"育才奖"
2014年 复旦大学基础医学院院长奖金奖
2014年教育部教学成果奖二等奖
2013年《免疫学》入选国家首批来华留学英语授课品牌课程
2013年《医学免疫学》上海市高校英语示范性课程
2012年宝钢教育基金会优秀教师奖
2012年复旦大学研究生教学成果奖一等奖
2011年 上海市科委白玉兰科技人才
2009年复旦大学"优秀研究生导师"
2009年复旦大学复华奖教金优秀研究生导师奖
2009年《中国免疫学杂志》创刊25周年优秀杂志编委
2004年上海市曙光学者
2002年复旦大学上行奖教金优秀教师一等奖
代表性论文
1. Qian J#, Wang C#, Wang B, Yang J, Wang Y, Luo F, Xu J, Zhao C, Liu R, Chu Y*.The IFN-γ/PD-L1 axis between T cells and tumor microenvironment: hints for glioma anti-PD-1/PD-L1 therapy. J Neuroinflammation. 2018 Oct 17;15(1):290. doi: 10.1186/s12974-018-1330-2.
2. Zhang H, Wang Z, Liu R, Qian T, Liu J, Wang L, Chu Y*. Reactive oxygen species stimulated pulmonary epithelial cells mediate the alveolar recruitment of FasL+ killer B cells in LPS-induced acute lung injuries. J Leukoc Biol. 2018 Dec;104(6):1187-1198. doi: 10.1002/JLB.3A0218-075R. Epub 2018 Sep 17.
3. Liu J, Li Y, Lu Z, Gu J, Liang Y, Huang E, Wang Z, Zhang H, Wang L, Zhang D, Yu H, Liu R, Chu Y*. Deceleration of glycometabolism impedes IgG-producing B cell-mediated tumor elimination by targeting SATB1. Immunology. 2019 Jan;156(1):56-68. doi: 10.1111/imm.12998. Epub 2018 Oct 10.
4. Yao Y#, Luo F#, Tang C#, Chen D#, Qin Z, Hua W, Xu M, Zhong P, Yu S, Chen D, Ding X, Zhang Y, Zheng X, Yang J, Qian J, Deng Y, Hoon DSB, Hu J, Chu Y*, Zhou L*. Molecular subgroups and B7-H4 expression levels predict responses to dendritic cell vaccines in glioblastoma: an exploratory randomized phase II clinical trial. Cancer ImmunolImmunother. 2018 Nov;67(11):1777-1788. doi: 10.1007/s00262-018-2232-y. Epub 2018 Aug 22.
5. Qian J, Luo F, Yang J, Liu J, Liu R, Wang L, Wang C, Deng Y, Lu Z, Wang Y, Lu M, Wang JY, Chu Y*.TLR2 Promotes Glioma Immune Evasion by Downregulating MHC Class II Molecules in Microglia. Cancer Immunol Res. 2018 Oct;6(10):1220-1233. doi: 10.1158/2326-6066.CIR-18-0020. Epub 2018 Aug 21.
6. Wang Z, Zhang H, Liu R, Qian T, Liu J, Huang E, Lu Z, Zhao C, Wang L*,Chu Y*.Peyer's patches-derived CD11b+ B cells recruit regulatory T cells through CXCL9 in dextran sulphate sodium-induced colitis. Immunology. 2018 Nov;155(3):356-366. doi: 10.1111/imm.12977. Epub 2018 Jul 26.
7. Deng Y, Yang J, Luo F, Qian J, Liu R, Zhang D, Yu H, Chu Y*.mTOR-mediated glycolysis contributes to the enhanced suppressive function of murine tumor-infiltrating monocytic myeloid-derived suppressor cells. Cancer Immunology, Immunotherapy . 2018 Sep;67(9):1355-1364. doi: 10.1007/s00262-018-2177-1. Epub 2018 Jul 2.
8. Zhiming W, Luman W, Tingting Q, Yiwei C*.Chemokines and receptors in intestinal B lymphocytes. J Leukoc Biol. 2018 May;103(5):807-819. doi: 10.1002/JLB.1RU0717-299RR. Epub 2018 Feb 14.
9. Liu R, Lu Z, Gu J, Liu J, Huang E, Liu X, Wang L, Yang J, Deng Y, Qian J, Luo F, Wang Z, Zhang H, Jiang X, Zhang D, Qian J, Liu G, Zhu H, Qian Y, Liu Z, Chu Y*. MicroRNAs 15A and 16-1 Activate Signaling Pathways That Mediate Chemotaxis of Immune Regulatory B cells to Colorectal Tumors. Gastroenterology. 2018 Feb;154(3):637-651
10. Lu Z, Liu J, Liu X, Huang E, Yang J, Qian J, Zhang D, Liu R, Chu Y*. MiR-15a/16-1 Suppresses AHR-dependent IL-22 Secretion in CD4+ T cells and Contributes to Immune-mediated Organ Injury. Hepatology. 2018 Mar;67(3):1027-1040
11. Wang Y, Luo F, Yang J, Zhao C, Chu Y*.New Chimeric Antigen Receptor Design for Solid Tumors. Front Immunol. 2017 Dec 22;8:1934.
12. Yang J, Liu R, Deng Y, Qian J, Lu Z, Wang Y, Zhang D, Luo F, Chu Y*.MiR-15a/16 deficiency enhances anti-tumor immunity of glioma-infiltrating CD8+ T cells through targeting mTOR. Int J Cancer. 2017 Nov 15;141(10):2082-2092.
13. Luo F, Qian J, Yang J, Deng Y, Zheng X, Liu J, Chu Y*. Bifunctional αHER2/CD3 RNA-engineered CART-like human T cells specifically eliminate HER2(+) gastric cancer. Cell Res. 2016 Jul;26(7):850-853.
14. Xuechao Jiang, BingbingZha, Xiaoming Liu, Ronghua Liu, Jun Liu, Enyu Huang, TingtingQian, Jiajing Liu, Zhiming Wang, Dan Zhang, Luman Wang*, Yiwei Chu*.STAT6 Deficiency Ameliorates Graves' Disease Severity by Suppressing Thyroid Epithelial Cell Hyperplasia. Cell death and disease. (2016) 7, e2506; doi:10.1038/cddis.2016.398.
15. Enyu Huang; Ronghua Liu; Zhou Lu; Jiajing Liu; Xiaoming Liu; Dan Zhang; Yiwei Chu*. NKT cells mediate the recruitment of neutrophils by stimulating epithelial chemokine secretion during colitis. Biochemical and Biophysical Research Communications(BBRC) 2016.474(2)252-258
16. Zhou Lu, RonghuaLiu,Enyu Huang, Yiwei Chu*. MicroRNAs : New Regulators of IL-22. Cellular Immunology. (review)2016,304:1-8
17. Liu X,Jiang X, Liu R, Wang L, Qian T, Zheng Y, Deng Y, Huang E, Xu F, Chu Y*.B cells expressing CD11b effectively inhibit CD4+ T cell responses and ameliorate experimental autoimmune hepatitis in mice. Hepatology. 2015 Nov;62(5):1563-75.
18. L Wang, A Ray, X Jiang, J-y Wang, S Basu, X Liu, T Qian, R He, BN Dittel and Y Chu *.T regulatory cells and B cells cooperate to form a regulatory loop that maintains gut homeostasis and suppresses dextran sulfate sodium-indu··ced colitis .Mucosal Immunology. 2015 Nov;8(6):1297-312.
19. Wei Lin, Zhichao Fan, YuanzhenSuo, Yuting Deng, Min Zhang, Jiyang Wang, Xunbin Wei and Yiwei Chu*. The bullseye synapse formed between CD4+ T-cell and staphylococcal enterotoxin B-pulsed dendritic cell is a suppressive synapse in T-cell response. Immunology and Cell Biology .2015;93(1):99-110 .
20. Ronghua Liu, JieGu, Pei Jiang, YijieZheng, Xiaoming Liu, Xuechao Jiang , Enyu Huang, ShudaoXiong,FengkaiXu, Guangwei Liu, Di Ge, Yiwei Chu*. DNMT1-microRNA126 epigenetic circuit contributes to esophageal squamous cell carcinoma growth via ADAM9-EGFR-AKT signaling. Clin Cancer Res, 2015;21(4):854-63.
21. Wei Lin,YuanzhenSuo,YutingDeng,Zhichao Fan, YijieZheng,Xunbin Wei, Yiwei Chu* (corresponding). Morphological change of CD4+ T cell during contact with DC modulates T-cell activation by accumulation of F-actin in the immunology synapse. BMC Immunology 12/2015; 16(1). 49
22. Yang J, Li W, Luo F, Zhao N, Zhang W, Zhang D, Qian J, Yu Y, Zheng X, Wang Y, Feng Y, Liu T, Chu Y*.Low Percentage of CD24hiCD27+CD19+ B Cells Decelerates Gastric Cancer Progression in XELOX-treated Patients. International Immunopharmacology 2015 Jun;26(2):322-7
23. Enyu Huang, Ronghua Liu, Yiwei Chu*. MicroRNA-15a/16: as tumor suppressors and more. Future Oncology(Review) 11(16):2351-63
24. Yufei Zhang, FeifeiLuo, Anning Li, JiawenQian, Zhenwei Yao, XiaoyuanFeng, Yiwei Chu *. Systemic Injection of TLR1/2 Agonist Improves Adoptive Antigen-specific T Cell Therapy in Glioma-bearing Mice. Clinical Immunology. 2014;154(1):26-36.
25. ShudaoXiong, YijieZheng, Pei Jiang, Ronghua Liu, Xiaoming Liu, Jing Qian, JieGu, Lijun Chang, Di Ge, Yiwei Chu*. PA28gamma emerges as a novel functional target of tumor suppressor microRNA-7 in Non-Small Cell Lung Cancer. British Journal of Cancer. 2014, 110(2): 353-62.
26. Qing Lu, Ji-Yang Wang, Luman Wang, Xuechao Jiang, Yiwei Chu*. Self DNA from lymphocytes 1 that have undergone activation-induced cell death enhances murine B cell proliferation and antibody production. PLoS One. October 2014,Volume 9,Issue 10,e109095
27. Zhang M, Luo F, Zhang Y, Wang L, Lin W, Yang M, Hu D, Wu X, Chu Y*. Pseudomonas aeruginosa Mannose-Sensitive Hemagglutinin Promotes T-Cell Response via Toll-Like Receptor 4-Mediated Dendritic Cells to Slow Tumor Progression in Mice. Journal of Pharmacology and Experimental Therapeutics. 2014, 349(2): 279-87
28. Luman Wang, Xuechao Jiang, Xiaoming Liu, Yiwei Chu*. Local immune compartments are related to the severity of DSS induced Colitis. BioScience Trends. 2014; 8(5):242-7
29. Rong-huaLIU,Xiao-ming LIU, Yi-jie ZHENG, Pei JIANG ,Shu-dao XIONG, NaixiangLuo, DongzhenMu,Yi-Wei CHU* .MicroRNA-7 sensitizes human non-small cell lung cancer A549 cells to paclitaxel by targeting EGFR. Oncology Letter. 2014 Nov;8(5):2193-2200
30. YijieZheng, NaixiangLuo, Dongzhen Mu, Pei Jiang, Ronghua Liu, Haozhe Sun, ; ShudaoXiong, Xiaoming Liu, Luman Wang, Yiwei Chu* .Lipopolysaccharide regulates biosynthesis of cystathionine<gamma>-lyase and hydrogen sulfide through toll-like receptor-4/p38 and toll-like receptor-4/NF-<kappa>B pathways in macrophages. In Vitro Cellular & Developmental Biology - Animal (9659) 2013, 49(9): 679-88
31. Bing-Bing Zha, Lu-Man Wang, Xiao-Ming Liu, Jun Liu, Zao-Ping Chen, JiongXu, Li Sheng, Yi-Ming Li, Yi-Wei Chu*.Decrease in Proportion of CD19+CD24hiCD27+ B Cells and Impairment of Their Suppressive Function in Graves' Disease. 2012 PloS One November 2012 | Volume 7 | Issue 11 | e49835
32. Wang L, Zhao L, Lv J, Yin Q, Liang X, Chu Y, He R. BLT1-dependent Alveolar Recruitment of CD4+CD25+ Foxp3+ Regulatory T Cells Is Important for Resolution of Acute Lung Injury. Am J RespirCrit Care Med 2012,186 (10) 989-98
33. Shu Yan, Luman Wang, Nan Liu, Ying Wang and Chu Yiwei* . Critical role of interleukin-17/interleukin-17 receptor axis in mediating Con A-induced hepatitis. Immunology and Cell Biology ,2012,90:421-428
34. Pei Jiang, Ronghua Liu, YijieZheng, Xiaoming Liu, Lijun Chang, ShudaoXiong, Yiwei Chu*. MiR-34a Inhibits Lipopolysaccharide-induced Inflammatory Response through Targeting Notch1 in Murine Macrophages. Experimental Cell Research, 2012 (318),1175-1184.
35. YijieZheng, ShudaoXiong, Pei Jiang, Ronghua Liu, Xiaoming Liu, Jing Qian, XiujuanZheng, Yiwei Chu*. Glucocorticoids inhibit lipopolysaccharide–mediated I inflammatory response by downregulation of microRNA-155: A novel anti- inflammation mechanism. Free radical biology and medicine. 2012(52), 1307-1317
36. ShudaoXiong, YijieZheng, Pei Jiang, Ronghua Liu, Xiaoming Liu, Chu Yiwei*.MicroRNA-7 Inhibits the Growth of Human Non-Small Cell Lung Cancer A549 Cells through Targeting BCL-2. International Journal of Biological Sciences 2011,7(6):805-814
37. Yi Zhang, FeifeiLuo, YuchanCai, Nan Liu, Luman Wang, DamoXu and Chu Yiwei*. TLR1/TLR2 agonist induces tumor regression by reciprocal modulation of effector and regulatory T cells.Journal of Immunology. 2011, 186(4): 1963-9. Reviewed by: Faculty of 1000
联系方式
Tel/Fax: 86-21-54237324 E-mail: ywchu@shmu.edu.cn
以上就是学府考研小编为大家整理的"复旦大学基础医学院硕士研究生导师:储以微",的信息,希望对大家的导师选择有所帮助,了解更多考研院校相关信息资讯情况,可持续关注院校政策栏目进行查看。
推荐阅读:
免责声明:本站所提供的内容均来源于网友提供或网络搜集,由本站编辑整理,仅供个人研究、交流学习使用,不涉及商业盈利目的。 如涉及版权问题,请联系本站管理员予以更改或删除,联系方式:4001000686

热门课程

快速查询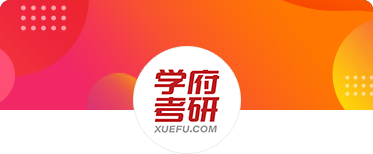 学府考研官方微信
立即关注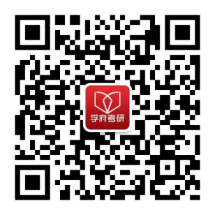 即时资讯 关注查看
备考干货 关注查看
实时互动 关注查看
马上关注